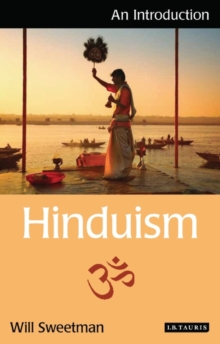 Hinduism : an introduction
1848853270 / 9781848853270
What is 'Hinduism'? Do Hindus worship one god, or many? Is caste essential to religious practice? If Hindus are vegetarian, why does animal sacrifice continue to form part of their ritual? And is Hinduism even one religion at all, or is it better thought of as an interrelated matrix of connecting but ultimately separate beliefs?
The notorious diversity which makes the religion so fascinating to outsiders can also make it difficult to understand.
Will Sweetman's nuanced and carefully structured introductory text helps unravel the complex strands of one of the world's remarkable systems of belief, identifying the chief ingredients of Hinduism's rich and distinctive flavour.
Offering a broadly thematic and historical overview of the multiplicity of religious thought and practice that in his view may uniformly be called 'Hindu', the author explores the theological and philosophical abundance of the Vedas, Upanishads and Mahabharata (including the intense theistic devotion - 'bhakti' - of the Bhagavad-Gita).
He then discusses the major Hindu gods; divine iconography and mythology; and the nature of temple worship, focusing above all on the ritual life of contemporary Hindus.Further chapters discuss the controversial Hindu caste system; the status of women within the tradition; and the various ways in which Hinduism has been challenged by the modern world, especially through the combined forces of colonialism, diaspora and globalization.
BIC: