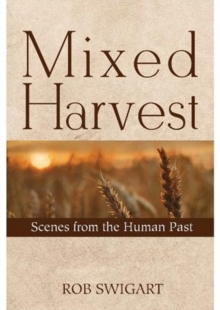 Mixed harvest : stories from the human past
1789206200 / 9781789206203
Stock expected by 16/06/2020
Postgraduate, Research & Scholarly Learn More
Undergraduate
In unforgettable stories of the human journey, a combination of storytelling and dialog underscore an excavation into the deep past of human development and its consequences.
Through a first encounter between a Neanderthal woman and the Modern Human she called Traveler, to the emergence and destruction of the world's first cities, Mixed Harvest tells the tale of the Sedentary Divide, the most significant event since modern humans emerged.
Rob Swigart's latest work humanizes the rapid transition to agriculture and pastoralism with a grounding in the archaeological record.
BIC: