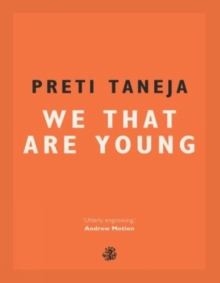 We that are young
1910296783 / 9781910296783
Jivan Singh, the bastard scion of the Bapuji family, returns to his childhood home after a long absence - only to witness the unexpected resignation of the ageing Devraj Bapuji from the vast corporation he founded, Company India.
On the same day, Sita, Devraj's youngest daughter, absconds - refusing to submit to the marriage her father wants for her.
Meanwhile, Radha and Gargi, Sita's older sisters, are left to run the Company... And so begins a brutal, deathly struggle for power, ranging over the Palaces and slums of New Delhi, the luxury resorts and spas of Amritsar and Srinagar.
BIC: