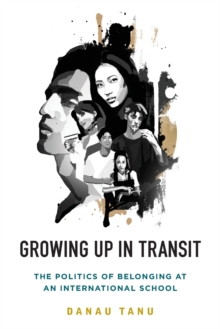 Growing Up in Transit : The Politics of Belonging at an International School
1789207959 / 9781789207958
In this compelling study of the children of serial migrants, Danau Tanu argues that the international schools they attend promote an ideology of being "international" that is Eurocentric.
Despite the cosmopolitan rhetoric, hierarchies of race, culture and class shape popularity, friendships and romance on campus.
By going back to high school for a year, Tanu befriended transnational youth, often called "Third Culture Kids", to present their struggles with identity, belonging and internalized racism in their own words.
The result is the first engaging, anthropological critique of the way Western-style cosmopolitanism is institutionalized as cultural capital to reproduce global socio-cultural inequalities.
BIC: