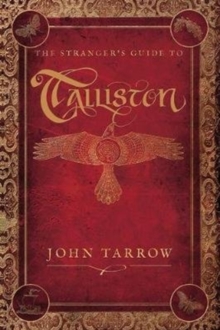 The stranger's guide to Talliston
1783527242 / 9781783527243
General (US: Trade) Learn More
Children / Juvenile
Abandoned and alone, thirteen-year-old Joe's world is shattered when he enters a deserted council house and becomes trapped within a labyrinth protecting the last magical places on earth.
There, Joe discovers a book charting this immense no-man's land, without time or place, its thirteen doors each leading to a different realm.
Hunted by sinister foes, the boy is forced ever deeper into both the maze and the mystery of his missing parents.
What will he find at the labyrinth's centre, and can it reunite him with the family he so desperately needs?Crossing through diverse landscapes from Victorian Britain to fifties New Orleans, The Stranger's Guide to Talliston is inspired by the internationally famous house and gardens dubbed 'Britain's Most Extraordinary Home' by the Sunday Times.
It is a classic YA tale of adventure that introduces readers to an otherworld hiding in plain sight, cloaked in magic and steeped in imagined history.
Yet beyond its fearsome huntsmen and battling magicians dwells the secret that lies within all of us - the power to live extraordinary lives. Every copy of The Stranger's Guide to Talliston includes one entry to the Golden Key to Talliston Grand Draw.
Every year there is to be a grand draw to award the fabled Golden Key to Talliston to one fortunate child and their guardian.
This will be determined by lottery at 12:00 midday on 6th October and include a private and exclusive holiday inside the magical house and gardens featured in this book.
BIC:
5AQ Interest age: from c 14 years, FJ Adventure, FM Fantasy, YFH Fantasy & magical realism (Children's / Teenage)