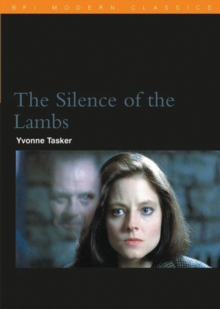 0851708714 / 9780851708713
Stock expected by 12/04/2020
19 cm 95 p. : ill. (some col.)
Released in 1990, "The Silence of the Lambs" is one of the defining films of 20th-century American cinema.
Adapted from the Thomas Harris novel and directed by Jonathan Demme, its central characters, Clarice Starling and Hannibal Lecter, have become contemporary icons.
Jodie Foster plays Starling, a rookie FBI agent on the trail of "Buffalo Bill", a serial killer who flays his victims.
Anthony Hopkins plays Lecter, the psychopathic former psychiatrist whom Starling consults about Bill's identity.
With its pairing of a perverse, invasive anti-hero and a questing, self-searching heroine, "The Silence of the Lambs" is a narrative of pursuit at several levels.
In this study Yvonne Tasker explores the way the film weaves together gothic, horror and thriller conventions to generate both a distinctive variation on the cinematic portrayal of insanity and crime, and a fascinating intervention in the sexual politics of genre.
She identifies the film as a key reference-point for tracking the 90s obsession with police procedure and serial killing, analyzing its key themes of reason and madness, identity and belonging, aspiration and transformation.
BIC: