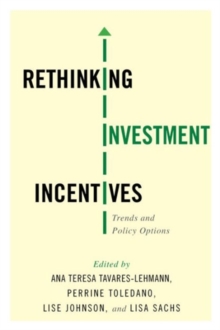 Rethinking investment incentives : trends and policy options
0231172982 / 9780231172981
368 pages : illustrations (black and white)
Governments often use direct subsidies or tax credits to encourage investment and promote economic growth and other development objectives.
Properly designed and implemented, these incentives can advance a wide range of policy objectives (increasing employment, promoting sustainability, and reducing inequality).
Yet since design and implementation are complicated, incentives have been associated with rent-seeking and wasteful public spending. This collection illustrates the different types and uses of these initiatives worldwide and examines the institutional steps that extend their value.
By combining economic analysis with development impacts, regulatory issues, and policy options, these essays show not only how to increase the mobility of capital so that cities, states, nations, and regions can better attract, direct, and retain investments but also how to craft policy and compromise to ensure incentives endure.
BIC:
KCB Macroeconomics, KCP Political economy, KFFD1 Taxation, KFFM Investment & securities