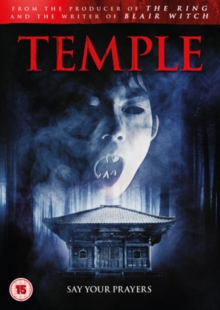 (15) Suitable for 15 years and over.
Supernatural horror directed by Michael Barrett. The film follows American tourists Christopher (Logan Huffman), James (Brandon Sklenar) and Kate (Natalia Warner) as they embark on a trip around northern Japan.
When Kate finds a description of an ancient mountain temple in a book, she convinces the others to help her find it.
Despite being warned by concerned locals that the area is cursed, the trio set out into the wilderness in search of the abandoned sanctuary.
However, things soon turn sinister as the group find themselves in a desperate battle to survive against terrifying evil forces.