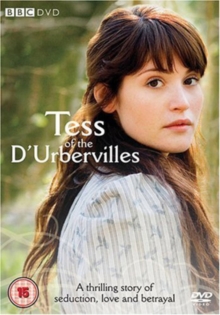 Tess of the D'Urbervilles
(15) Suitable for 15 years and over.
Four-part television adaptation of Thomas Hardy's classic novel, set in his fictional county of Wessex.
When Tess (Gemma Arterton) is sent to work for distant relatives following the death of her parents, she is pursued and exploited by Alec D'Urberville (Hans Matheson), eventually falling pregnant to him.
Tess flees, and finally falls in love with the handsome Angel Clare (Eddie Redmayne), who seems to offer everything that Tess has wanted.
But after he proposes marriage, tragedy strikes when Tess decides to confess her past to him the night before their wedding.