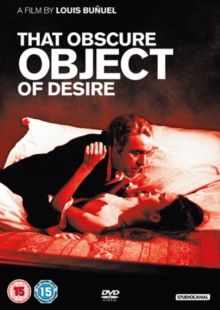 That Obscure Object of Desire
(15) Suitable for 15 years and over.
A tale of impossible desire from director Luis Bunuel.
Mathieu (Fernando Rey), a widowed French businessman, becomes obsessed with a Spanish girl named Conchita (Carole Bouquet and Angela Molina).
She claims to feel the same for him but nevertheless continually frustrates the realisation of his desire.
Meanwhile, in the background, a series of terrorist bomb attacks are carried out by the Revolutionary Army of the Infant Jesus.