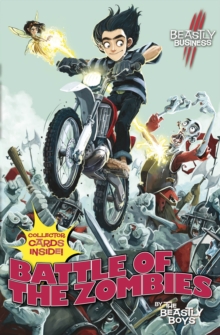 Battle of the zombies
0857075225 / 9780857075222
Originally published: 2010.
In the RSPCB's most dangerous mission to date, Ulf the werewolf visits a haunted castle to investigate some very spooky goings-on.
But little does he know that he's heading into a trap: the evil Baron Marackai is lying in wait with a beastly plan - and this time he's got help from the dead!
Can Ulf unravel the ghostly mystery, or will he end up as zombie food?
The future of the RSPCB depends on him...
BIC: