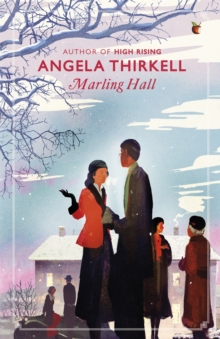 Marling Hall
0349007446 / 9780349007441
Reprint. Originally published: London: Hamish Hamilton, 1942.
'You read her, laughing, and want to do your best to protect her characters from any reality but their own' New York TimesMr Marling, of Marling Hall, has begun to accept - albeit reluctantly - that he will probably never be able to pass his wonderful old estate on to his children.
The Second World War is bringing an end to so many things, but the Marlings carry on as best they can in the face of rationing and a shortage of domestic help.
Into their world arrive Geoffrey Harvey and his sister Frances, who have been bombed out of their London home.
Bohemian and sophisticated, they rent a local house, and it is not long before they begin to have an effect on their neighbours.
Geoffrey begins to court Lettice, the Marlings' widowed daughter, but he finds he has rivals for her affections in dashing David Leslie and Captain Barclay.
Observing everything and quietly keeping events on an even keel is the Marlings' sage old governess, Miss Bunting. 'The novels are a delight, with touches of E. F. Benson, E. M. Delafield and P. G. Wodehouse' Independent on Sunday
BIC: