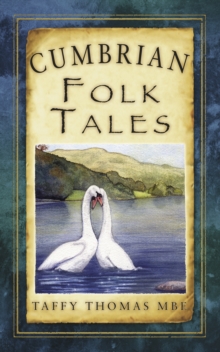 Cumbrian folk tales
0752471279 / 9780752471273
These engaging folk tales from Cumbria were collected as fragments that the author has brought back to life.
Shaped by the natural world, local customs and generations of chattering, these traditional tales reflect the unique Cumbrian wit and wisdom. Herein you will find intriguing accounts of Hunchback and the Swan, the Screaming Skulls of Calgarth, the Millom Hob Thross, Hughie the Graeme, Cumbrian Crack, and Billy Peascod's Harp.
They will make you want to visit the places where they happened and meet some of the characters that feature in them.
Including charming illustrations from the local artist Steven Gregg, this captivating collection will be enjoyed by readers time and again. Taffy Thomas has lived in Grasmere for well over thirty years, and is a highly experienced storyteller with a repertoire of more than 300 tales.
In the 2001 New Year Honours List he was awarded the MBE for services to storytelling and charity, and in 2010 was appointed as the first UK Storyteller Laureate.
BIC:
1DBKENM Cumbria & Lake District, JFHF Folklore, myths & legends, WQH Local history