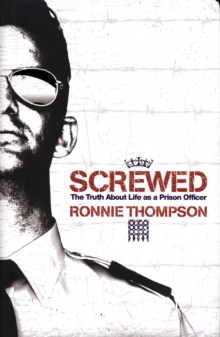 Screwed : the truth about life as a prison officer
0755316657 / 9780755316656
Usually dispatched within 2 weeks
"My name is Ronnie Thompson. Being a prison officer was something I used to be proud of.
I soon realised the truth of what it's like working as a screw, though.
It's a fucking headache. Corruption, danger, violence. Welcome to my world." Ronnie Thompson was just an ordinary guy.
That is, until he became a prison officer. By the time he started work at HMP Romwell, he realised he was actually a nurse, a copper, a probation officer, a carer, a counsellor, a social worker and, of course, an incarcerator all in one.
Oh, and a punch bag for the cons and bosses. In SCREWED, Ronnie tells it like it is. He reveals what really goes on behind bars - the times when force is necessary and used, and when it is unnecessary but still used.
He exposes the underworld of bent screws, the drugs they traffic, the firms they work for and what they get paid for their sins.
He shows how it is left down to a small group of officers to control an over-flowing prison, keep an eye out for corrupt govenors, and dodge the deluded human rights campaigners.
Ultimately, he shows us that being a good screw doesn't always mean sticking to the rules...
BIC: