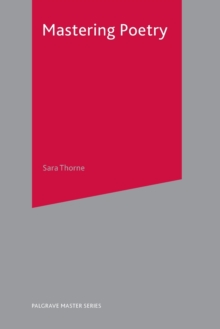 0333698754 / 9780333698754
postgraduate Learn More
research & professional
undergraduate
academic/professional/technical
"Mastering Poetry" is a practical book with wide-ranging examples, detailed commentaries and frameworks for analysis.
Whether you are studying or reading poetry for pleasure, it will help you to move beyond your first response to an analytical understanding of the relationship between content, language, structure and style.
Discussion focuses on useful terminology and its application, key poets and their approach to poetry, the historical and cultural contexts in which they were writing, and their place in the English poetic tradition.
BIC: