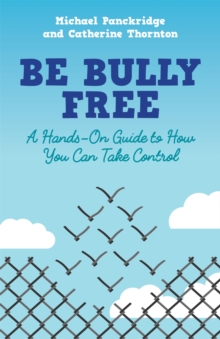 Be bully free : a hands-on guide to how you can take control
1785922823 / 9781785922824
22 cm 176 pages : illustrations (black and white)
With bullying affecting approximately one in five children, and an increase in bullying on social media, it remains a frighteningly common issue for children growing up today.
Written in a young adult fiction style, Be Bully Free gives the recipient of bullying direct and practical advice to help empower them and take back control of their situation. The advice is grounded in real world, everyday bullying scenarios and additional information is provided to help children in a range of well-being areas such as nutrition, exercise, sleep, anxiety and more, making the book a highly valuable resource for any child 11+ who is experiencing or has experienced bullying.
Sections for families and schools are also included.
BIC:
JNHB Bullying & anti-bullying strategies, JNLB Primary & middle schools, YXC Personal & social issues: bullying, violence & abuse (Children's / Teenage)