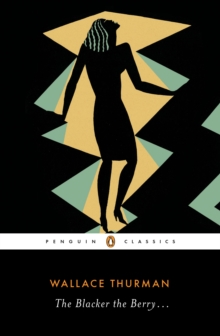 The blacker the berry
0143131877 / 9780143131878
Stock expected by 24/04/2021
The groundbreaking Harlem Renaissance novel about prejudice within the black communityEmma Lou Morgan's skin is black - 'too black', as the narrator writes at the beginning of The Blacker the Berry.
Tired of the scorn and contempt of her classmates, teachers, friends and even family, she leaves her hometown of Boise, Idaho, travelling first to Los Angeles and then to Harlem, New York, in search of a community to which she can belong.
In Harlem, Emma Lou finds an exciting, vibrant scene of nightclubs and dance halls and parties and love affairs ... but there is no escaping the shame she feels about the darkness of her skin.
Written by an overlooked author of the Harlem Renaissance The Blacker the Berry is a vivid and disturbing portrait of a young woman who has been rejected by her own race.
It is a strikingly relevant reflection on the role that skin colour plays in American society.
BIC: