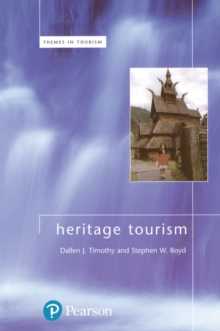 0582369703 / 9780582369702
research & professional Learn More
academic/professional/technical
A comprehensive review of the main issues and concepts related to heritage tourism.
It considers heritage tourism broadly to include culture and nature in both urban and rural contexts, and it presents an in-depth discussion of important global issues.
It provides a balanced view of both theoretical issues and applied subjects that managers must deal with on a daily basis.
Illustrated throughout the text via examples and boxed case studies, this book is a resource for educators, students and practitioners in the field of heritage tourism.
BIC: