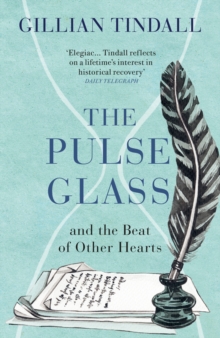 The pulse glass and the beat of other hearts
1529111080 / 9781529111088
Reprint. Radio tie-in. Originally published: London: Chatto & Windus, 2019.
*As read on BBC Radio 4's Book of the Week*'A genius for a certain kind of social history that, in shining a light on one small place, illuminates a huge amount' Sunday TelegraphA toy train.
A stack of letters. A tiny pulse glass, inherited from her great-great-grandfather, which was used to time a patient's heartbeat before pocket watches...
Gillian Tindall, one of our most admired domestic history writers, examines seemingly humble objects to trace the personal and global memories stored within them, and re-animate the ghostly heartbeats of lost lives. 'Elegiac... Tindall reflects on a lifetime's interest in historical recovery' The Telegraph'Tindall is a fine historian and writes with a wryness of everyday human foibles' The Times
BIC:
BM Memoirs, HBTB Social & cultural history, JFCD Material culture