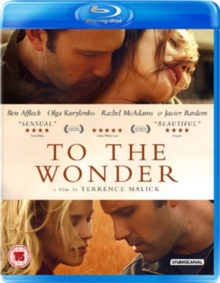 (15) Suitable for 15 years and over.
Ben Affleck, Olga Kurylenko and Rachel McAdams star in this exploration of love, written and directed by Terrence Malick.
After a whirlwind romance in France, Neil (Affleck) and single mother Marina (Kurylenko) move to Oklahoma to start a new life together.
But as Marina struggles to adjust to life in the United States and cracks begin to appear in their relationship, Neil seeks solace by getting in touch with Jane (Rachel McAdams), a former flame from his childhood.
Meanwhile, Marina befriends Father Quintana (Javier Bardem), a priest struggling to come to terms with his calling.
Interviews: Olga Kurylenko