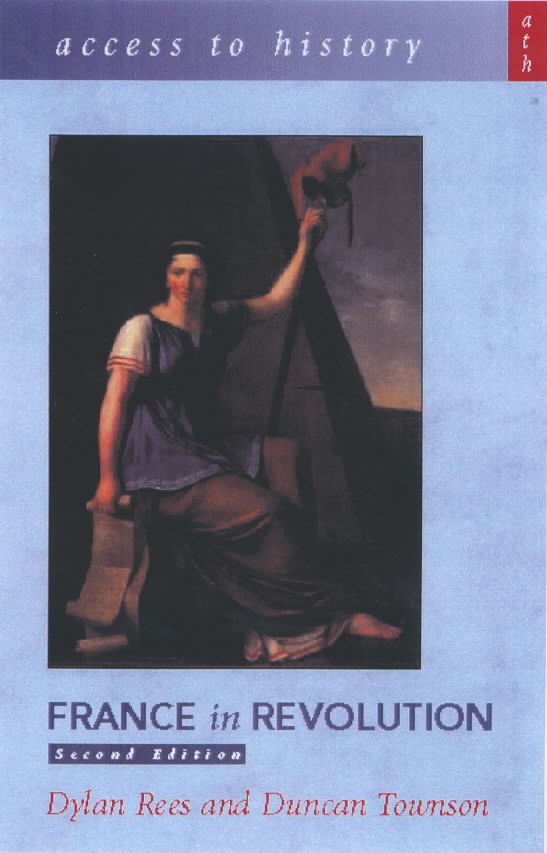 France in revolution (2nd ed)
0340803274 / 9780340803271
This second edition provides an updated narrative and analysis of one of modern Europe's most important and dramatic events.
The author examines the causes, course and impact of the French Revolution from its onset through to the overthrow of Napoleon.
Starting with the ancien regime, the text covers the events that led to the outbreak of the revolution in 1789, the rise of the republican movement, the Terror and the Thermidorian reaction.
Coverage of the impact of the Revolution on France and the rest of Europe has been fully updated, to take into account recent research.
The title also considers the latest historical interpretations of French Revolution.
The updated study guides provide a firm basis for answering source-based and essay questions.
BIC:
3JF c 1700 to c 1800, 3JH c 1800 to c 1900, 4KL Designed / suitable for A & AS Level, 4KST For Higher Grade (Scottish), HBG General & world history, HBJD European history, HBLL Modern history to 20th century: c 1700 to c 1900, HBTV Revolutions, uprisings, rebellions, JPWQ Revolutionary groups & movements
The title has been replaced.To check if this specific edition is still available please contact Customer Care +44(0)1482 384660 or schools.services@brownsbfs.co.uk, otherwise please click 9780340888995 to take you to the new version.
Title Unavailable: Out of Print