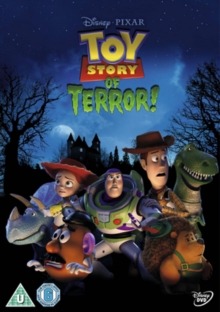 (U) Universal, suitable for all.
Children's animated short following the gang from Pixar's 'Toy Story' film series as they go on a new adventure.
Woody (voice of Tom Hanks), Buzz (Tim Allen), Jessie (Joan Cusack), Rex (Wallace Shawn) and Mr. Potato Head (Don Rickles), along with new friends Mr. Pricklepants (Timothy Dalton) and Trixie (Kristen Schaal), find themselves at a mysterious motel overnight after their owner Bonnie (Emily Hahn) and her mother experience car trouble.
When Mr. Potato Head goes missing the rest of the toys go on a mission to find him but will they all make it safely back to Bonnie by morning?