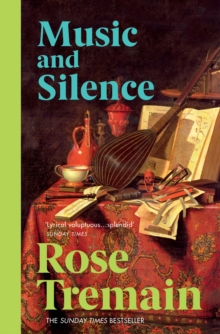 Music & silence
0099268558 / 9780099268550
Reprint. Originally published: London: Chatto & Windus, 1999.
In the year 1629, a young English lutenist named Peter Claire arrives at the Danish Court to join King Christian IV's Royal Orchestra.
From the moment when he realises that the musicians have to perform in a freezing cellar underneath the royal apartments, he understands that he's come to a place where the opposing states of light and dark, good and evil are waging war to the death. "Music and Silence" tells a story that is both violent and tender, shocking and consoling.
This is a bold, uncompromising, wildly original book which demonstrates that in the day-to-day business of living, as in a fairy tale, not everything is totally black, nor wholly white.
BIC:
Prizes:
W 1999 Whitbread Book of the Year Award Novel Category
W 1999 Whitbread Prize (Novel)