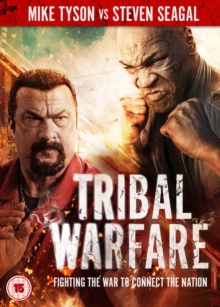 (15) Suitable for 15 years and over.
Chinese action drama co-written and directed by Tan Bing.
While Chinese telecom companies DH and MTM do battle to become the main mobile network provider for an African country, a civil war breaks out and puts the deal in jeopardy.
With insurgents, led by the ruthless Kabbah (Mike Tyson) attempting to seize control, it's left to Chinese engineer Yan Jian (Dong-xue Li) to try and restore order.
The cast also includes Steven Seagal, Janicke Askevold and Eriq Ebouaney.