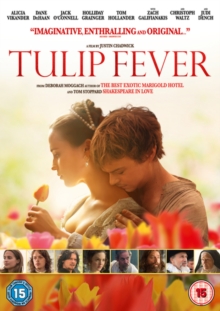 (15) Suitable for 15 years and over.
Alicia Vikander, Dane DeHaan and Christoph Waltz star in this romantic drama based on the novel by Deborah Moggach.
In 17th-century Amsterdam, wealthy merchant Cornelis Sandvoort (Waltz) purchases the marriage of poor orphan Sophia (Vikander) and rescues her from her to convent to conceive his heir.
However, when young artist Jan van Loos (DeHaan) is hired to paint a portrait of the couple he and Sophia fall in love and Jan plots to save her from her unhappy marriage by making his fortune in the country's burgeoning tulip market.
The cast also includes Jack O'Connell, Holliday Grainger, Judi Dench and Zach Galifianakis.