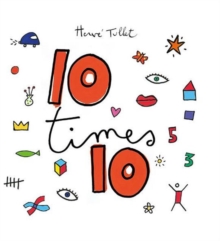 1849762473 / 9781849762472
19 cm 128 pages : illustrations (colour)
Here are ten ways to count to ten: 1. With numbers 2. With fingers 3. With paints 4. With a portrait - well, an abstract one! 5. With the top ten things created on Earth 6. With shapes 7. With friends, having fun with lots of different games 8.
With a fairy tale - four witches, five frogs, six fairies, seven poisoned apples ...9.
With racing cars 10. With questions! Ten times ten equals 100, and ten times a hundred equals 1000, and ten thousand times that equals ...when does it stop?
BIC:
Title Unavailable: Out of Print