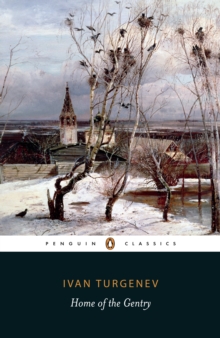 Home of the Gentry
0140442243 / 9780140442243
Stock expected by 15/04/2020
129 x 198 mm, 157 grams 208 pages
On one level the novel is about the homecoming of Lavretsky, who, broken and disillusioned by a failed marriage, returns to his estate and finds love again - only to lose it.
The sense of loss and of unfulfilled promise, beautifully captured by Turgenev, reflects his underlying theme that humanity is not destined to experience happiness except as something ephemeral and inevitably doomed.
On another level Turgenev is presenting the homecoming of a whole generation of young Russians who have fallen under the spell of European ideas that have uprooted them from Russia, their 'home', but have proved ultimately superfluous.
In tragic bewilderment, they attempt to find reconciliation with their land.
BIC: