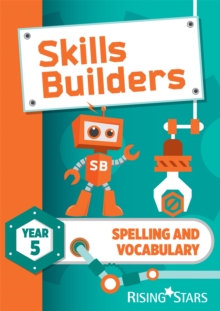 Spelling and vocabularyYear 6,: Pupil book (New edition)
1783397276 / 9781783397273
The Skills Builders Year 5 Spelling and Vocabulary Pupil Book includes 25 units of full colour activities, to help children gain a firm understanding of spelling and vocabulary skills.
The worked examples ensure children understand the concepts, before moving onto fun activities to consolidate their skills.
Investigative exercises at the end of each unit provide fun challenges for children to apply their knowledge.
BIC:
4KHJ For National Curriculum Key Stage 2, YQCS Educational: English language: reading & writing skills