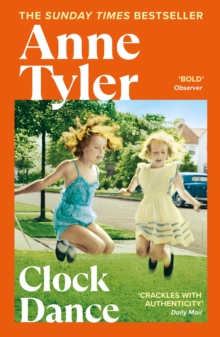 Clock dance
1784708593 / 9781784708597
Reprint. Originally published: London: Chatto & Windus, 2018.
A bittersweet novel of family and self-discovery from the bestselling, award-winning author of A Spool of Blue ThreadWilla Drake can count on one hand the defining moments of her life: her mother's disappearance when she was just a child, being proposed to at an airport at the age of twenty-one, the accident that would leave her a widow in her forties.
Each time, Willa ended up on a path laid out for her by others. So when she receives a phone call from a stranger informing her that her son's ex-girlfriend has been shot, she drops everything and flies across the country.
The spur-of-the moment decision to look after this woman and her nine-year-old daughter leads Willa into uncharted territory and the eventual realisation that it's never too late to choose your own path. 'She is and always will be my favourite author' Liane Moriarty
BIC:
1KBBFM Maryland, 1KBBWZ Arizona, FA Modern & contemporary fiction (post c 1945)