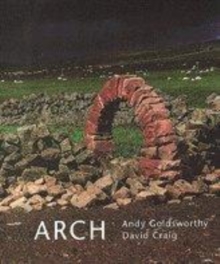 0500019339 / 9780500019337
In this study, Andy Goldsworthy traces the route along which sheep were once driven from Scotland over the border to markets in the north of England.
A red sandstone arch, made of blocks hewn from a Scottish quarry, begins its journey in a dilapidated stone sheepfold deep in the hills of south-west Scotland.
From there it progresses south, constructed early in the morning and dismantled in the evening in a rich variety of locations: on the site of a vanished stone sheep pen in a town centre, on land high above a six-lane motorway, and half-in and half-out of a stream running through lush pastureland.While Andy Goldsworthy lives close to the start of the arch's route, the writer with whom he has collaborated, David Craig, lives near its end.
Both share a deep concern for the history of the land, touching in their writing upon the physical origin and on the lives of the people who have lived and worked on it over the centuries.
BIC: