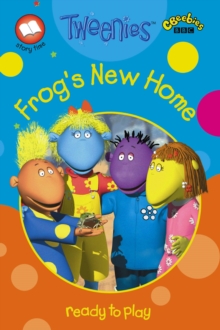 0563491000 / 9780563491002
18 cm [24] p. : chiefly col. ill.
Reprint. TV tie-in. Originally published: 2000. Text by Diane Redmond; illustrations by Magic Island.
One day, Doodles rushes in from the garden and hides.
What has frightened him? A dragon? A plant with teeth? Bella sends Jake to investigate and he finds a little green frog, which he names Norman.
Jake thinks Norman would like to live with the Tweenies, but Max explains that frogs need to live in water.
In a small, durable hardback edition, perfect for young readers.
BIC: