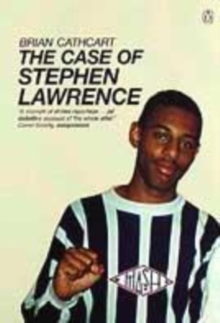 The case of Stephen Lawrence ([New ed.])
0140279059 / 9780140279054
20 cm xii, 435p., [8]p. of plates : ill.
Previous ed.: London: Viking, 1999.
Eighteen-year-old Stephen Lawrence, the son of Jamaican immigrants, was murdered on the night of 22 April 1993 whilst standing at a bus-stop, by a gang of white youths.
Cathcart wrote a long piece about the murder and all its ramifications for "Granta" magazine, and this is the basis for his book: an account of the crime, the investigation and the criminal culture of South-East London that gave rise to the murderers.
BIC:
Prizes:
W 1999 CWA Non-Fiction Gold Dagger
W 1999 George Orwell Prize