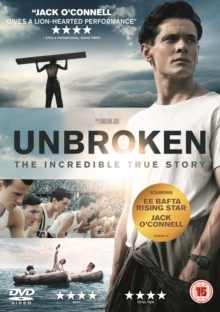 (15) Suitable for 15 years and over.
Angelina Jolie directs this Academy Award-nominated war drama telling the story of former Olympic champion runner Louis Zamperini (Jack O'Connell), who, after surviving a plane crash in the Pacific, was interred at numerous Japanese concentration camps over the course of the Second World War.
The film follows Zamperini's life story, through the success and fame he found through his running career in the United States and his appearance at the 1936 Berlin Summer Olympics, to his experiences as a Japanese POW.
Held until the end of the war in August 1945, Louis was subjected to terrible physical and mental abuse as the notorious prison guard Mutsuhiro Watanabe (Miyavi) believed the former champion's reputation and worldwide fame a threat to his authority in the camps.