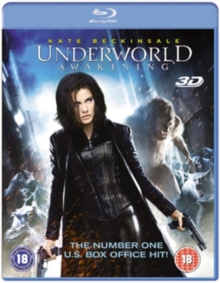 Blu-ray (Blu-ray / 3D Edition with 2D Edition)
(18) Suitable for 18 years and over.
Kate Beckinsale reprises her role as vampire warrior Selene in this, the fourth part of the fantasy thriller franchise.
When humans discover the existence of the Vampire and Lycan clans, Selene must escape imprisonment and lead the battle to protect both species from the threat of extermination by the forces of humanity.
Scott Speedman and Charles Dance co-star.