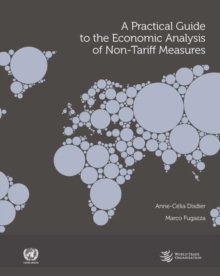 A Practical Guide to the Economic Analysis of Non-Tariff Measures
9211129516 / 9789211129519
A Practical Guide to the Economic Analysis of Non-Tariff Measures is a joint-publication by the United Nations Conference on Trade and Development and the World Trade Organization.
This publication provides the main tools for the analysis and empirical assessment of the trade effects of Non-Tariff Measures.
Written by experts with practical experience in the field, this publication outlines the major concepts of the economic analysis of Non-Tariff Measures and contains practical guidance on how to apply them to concrete policy questions.
BIC:
KCL International economics, KCLT International trade, LBBM1 Tariffs