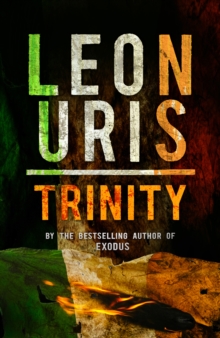 Trinity
0552170755 / 9780552170758
This is the story of the defeats and triumphs of three Irish families. It is a powerful and stirring look at love and hate, both personal and political. Told through the simple lives of its people, this is an epic history of Ireland.
From the famine of the 1840s to the 1916 Easter Rising, Trinity chronicles the terrible and beautiful drama of more than half a century. Leon Uris's skill is in capturing a subject seemingly too big to handle and distilling the very essence of that struggle into passionate prose.
Years after his death, he remains one of the most popular storytellers of the twentieth century - this is one of his most celebrated novels.
BIC: