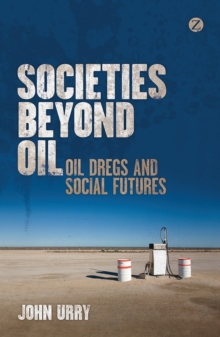 Societies beyond oil : oil dregs and social futures
1780321686 / 9781780321684
Stock expected by 07/10/2021
20 cm viii, 296 pages : illustrations (black and white)
What would a de-carbonised society be like? What are the implications of a general de-globalisation for our social futures?
How will our high-carbon patterns of life be restructured in a de-energized world?As global society gradually wakes up to the new reality of peak oil, these questions remain unanswered.
For the last hundred years oil made the world go round, and as we move into the century of 'tough oil' this book examines some profound consequences.
It considers what societies would be like that are powering down; what lessons can be learned from the past about de-energized societies; will there be rationing systems or just the market to allocate scarce energy?
Can virtual worlds solve energy problems? What levels of income and wellbeing would be likely?In this groundbreaking book, John Urry analyzes how the twentieth century created a kind of mirage of the future that is unsustainable into even the medium term and envisions the future of an oil-dependent world facing energy descent.
Without a large-scale plan B, how can the energizing of society possibly be going into reverse?
BIC:
RNFY Energy resources, RNT Social impact of environmental issues