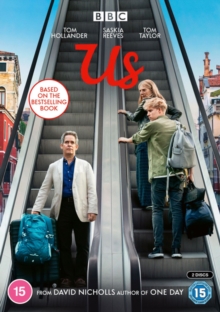 (15) Suitable for 15 years and over.
All four episodes of the BBC miniseries based on the novel by David Nicholls and starring Tom Hollander and Saskia Reeves.
Connie Petersen (Reeves) announces to her husband, Douglas (Hollander), that she feels their relationship is over and she would like a divorce.
However, with a trip to Europe already booked with their teenage son Albie (Tom Taylor), Douglas insists on going ahead with the trip.
As the family embark on their holiday Douglas knows it is his final chance to try and convince Connie to stay with him, and also presents an opportunity for him to connect with Albie.