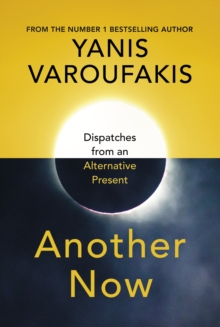 Another now : dispatches from an alternative present
1847925634 / 9781847925633
Professional & Vocational Learn More
Tertiary Education (US: College)
Imagine a world with no banks. No stock market. No tech giants. No billionaires. Imagine if Occupy and Extinction Rebellion actually won. In Another Now world-famous economist Yanis Varoufakis shows us what such a world would look like.
Far from being a fantasy, he describes how it could have come about - and might yet.
But would we really want it?Varoufakis's boundary-breaking new book confounds expectations of what the good society would look like and reveals the uncomfortable truth about our desire for a better world... 'Visionary' Alfonso Cuaron, Oscar-winning Director of Roma and Gravity'A landmark work' Brian Eno'I could not recommend this more' Owen Jones'An extraordinary work' Zoe Williams'I am enjoying Yanis Varoufakis's Another Now.
The way we live is not inevitable' Jeanette Winterson
BIC:
3JM 21st century, JFFJ Social discrimination & inequality, JFFR Social forecasting, future studies, JHBA Social theory, JPA Political science & theory, JPH Political structure & processes, KCA Economic theory & philosophy, KCP Political economy