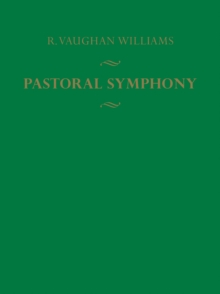 Pastoral Symphony (No. 3) (score)
0571537413 / 9780571537419
232 x 311 mm, 771 grams 96 pages
A heartfelt and subtly beautiful tribute to the dead of the First World War, Vaughan Williams' Third Symphony is amongst his most powerful works.
Misunderstood at its premiere in 1922, the haunting 35-minute elegy is almost entirely quiet and contemplative, though beneath its tranquillity lays a deep sadness.
In the second movement a lone trumpet calls over a bleak and desolate landscape whilst the fourth and final movement is framed by a wordless lament for solo soprano.
Faber Music publishes this long-awaited hardback critical edition.
BIC: