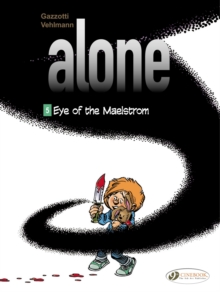 Eye of the Maelstrom
Part of the Alone ; 5 series
1849182965 / 9781849182966
29 cm 48 pages : chiefly illustrations (colour)
Translated from the French.
It's a sad day for the Campton kids: they've just discovered Dodzi's lifeless body at the foot of a building, shot once in the chest.
Convinced that whoever killed him must have come from the red zone - the no man's land marked out by the monkeys' cairns - Leila and Ivan decide to send an expedition there.
But none of the children could possibly imagine what awaits them inside the zone, no more than what will happen back at the camp.
BIC: