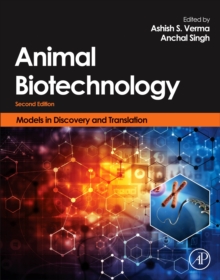 Animal Biotechnology : Models in Discovery and Translation (2 ed)
0128117109 / 9780128117101
Stock expected by 10/06/2020
Animal Biotechnology: Models in Discovery and Translation, Second Edition, provides a helpful guide to anyone seeking a thorough review of animal biotechnology and its application to human disease and welfare.
This updated edition covers vital fundamentals, including animal cell cultures, genome sequencing analysis, epigenetics and animal models, gene expression, and ethics and safety concerns, along with in-depth examples of implications for human health and prospects for the future.
New chapters cover animal biotechnology as applied to various disease types and research areas, including in vitro fertilization, human embryonic stem cell research, biosensors, enteric diseases, biopharming, organ transplantation, tuberculosis, neurodegenerative disorders, and more.
BIC:
PSAK Genetics (non-medical), PSV Zoology & animal sciences, TCB Biotechnology