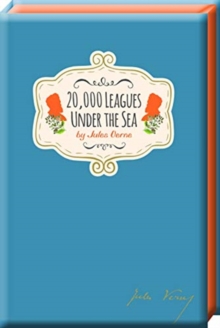 20,000 leagues under the sea
184931165X / 9781849311656
22 cm 488 pages : map (colour)
Translated from the French.
20,000 Leagues Under the Sea was originally serialized in 1869 and i870 in the French magazine called Magasin d'Education et de Recreation.
The deluxe illustrated edition, published in November 1871, included 111 illustrations.
It was received with high acclaim when it was released and still is; it is regarded as one of the greatest adventure novels and one of Verne's greatest works, along with Around the World in Eighty Days and Journey to the Center of the Earth.
The description of Nemo's ship, the Nautilus, was considered ahead of its time, as it accurately describes features on submarines which at the time were very primitive vessels.
The distance of 20,000 leagues mentioned in the title is not a measurement of depth but of distance travelled.
At the time of writing a league was approximately four kilometers.
BIC: