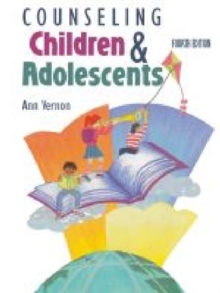 Counseling Children and Adolescents (Fourth Edition)
0891083405 / 9780891083405
Stock expected by 12/04/2020
Professional & Vocational Learn More
Tertiary Education (US: College)
This new revision gives practical information and 'how to' strategies for counseling children and adolescents and for working with families and parents.
The authors present numerous empirically based strategies that are developmentally and culturally appropriate for counseling children.
The text offers helpful information on the individual and group counseling process and includes a plan for designing a developmental counseling curriculum from primary grades through high school.
Chapters on counseling children with special needs and children and adolescents from diverse backgrounds give comprehensive, up-to-date information to help readers work with these children.
Also, chapters on play therapy, rational - emotive behavior therapy, and brief counseling describe how to apply these approaches with children.
The rich experiences of the authors as both practitioners and clinicians, in addition to being counselor educators, bring a wide array of innovations and creative techniques to this new volume.
Special features of this title are as mentioned below.
It includes empirically based strategies for effective counseling.
It addresses the current emphasis on developmental counseling. It shows how to assess needs and design helpful interventions.
BIC: