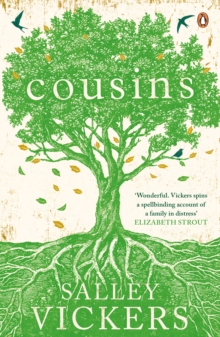 Cousins
0241972299 / 9780241972298
Reprint. Originally published: UK: Viking, 2016.
From the bestselling author of THE LIBRARIAN How much can love ask of us?Brilliant and mercurial Will Tye suffers a life changing accident.
The terrible event ripples through three generations of the complex and eccentric Tye family, bringing to light old tragedies and dangerous secrets.
Each member of the family holds some clue to the chain of events which may have led to the accident and each holds themselves to blame.
Most closely affected is Will's cousin Cecelia, whose affinity with Will leaves her most vulnerable to his suffering and whose own life is for ever changed by how she will respond to it. Told through the eyes of three women close to Will, his sister, his grandmother and his aunt, Cousins is a novel weaving darkness and light which takes us from the outbreak of World War Two to the present day, exploring the recurrence of tragedy, the nature of trangression, and the limits of morality and love. 'A wonderful book. Salley Vickers spins a spellbinding account of a family in distress' Elizabeth Strout
BIC: