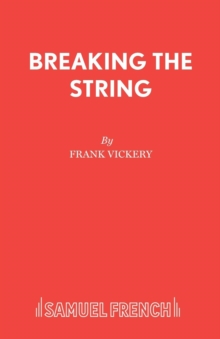 057301728X / 9780573017285
Usually dispatched within 2 weeks
Frank Vickery's poignant, yet humorous study of the destructive power of an obsessive maternal love was presented at the Duke of York's Theatre, London in 1989.
Iris is fussy, houseproud and dictatorial. To add to her own, and her family's problems, she also nurtures an intensely possessive love for her only child Simon, a medical student.
Impatiently awaiting his arrival for a weekend visit, Iris frets, worries and berates her ever-patient husband Ron whose calmness only serves to fuel her irritation.
When Simon does come, unexpectedly accompanied by a girlfriend, Deryn, Iris's joy quickly turns to jealousy and suspicion and despite Deryn's determined effort to get on with Iris, it isn't long before the two are at loggerheads.2 women, 2 men
BIC: