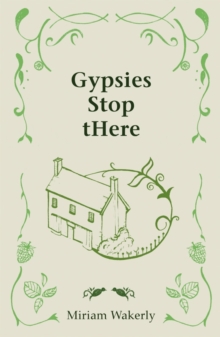 Gypsies stop there
0955843200 / 9780955843204
Usually dispatched within 2 weeks
Issues relating to UK Travellers in c21 are woven into an enjoyable story written from the viewpoint of a non-Gypsy woman.
Set in a village, it is written in a style that is often humorous, full of observations on modern life, as wide ranging as knife crime; the survival of the village Post Office; abortion; and, 'growing your own'.
Combined with a thought provoking, Romany Gypsy theme, it has general appeal as adult fiction.
It is of special relevance to people who are Gypsies/Roma/Travellers; have an interest in them or work with them.
For anyone, including teachers and students at secondary or tertiary levels, or social workers, this book provides an easy way to gain an initial understanding of the key issues relating to Gypsy/Roma/Traveller culture, such as their history and origins; language; values and traditions; legislation; unauthorised sites and evictions; identity issues; and public perception.
Romany Gypsies, with us for over 500 years, are an ethnic group that even today suffer open racist abuse and discrimination.
The main character, however, is not a Gypsy and has her own tale to tell. The death and loss of her husband is something so entwined with guilt that she struggles to come to terms with it and a big part of the satisfaction for the reader is wondering if and how she will ever do this.
Thirty seven copies of the book were sold at the launch in a branch of Waterstone's.
It has been attracting interest since then at regular book signings in many branches of Waterstone's and Borders' bookshops, with some press and radio coverage.
Readings by the author can be heard on the Strongman Publishing website.
The book has already been chosen as suitable resource material within the Traveller Education Service and an adult literacy group, and has also been ordered by many libraries.
The back cover reads: Will uprooting herself from London to live in the country help Kay escape guilt-ridden memories of her husband's death?
Far from finding a quite life, she is caught up in an age-old conflict where passionate opinions on Travellers divide the local people.
A young woman, Lena, enters her life, unwittingly putting Kay's plans on hold. Kay struggles to not only come to terms with her emotional past but also to resolve Lena's problems, those of the village and the Gypsies. And another relationship blossoms that she would never have dreamed of ...Research for this book included the reading of academic books, many published by the University of Hertfordshire Press, as well as other books concerning Gypsies.
These references are listed in the book's Bibliography.
The author also sourced information from people who are Romany Gypsies, or work with them, and studied media coverage in recent years.
BIC:
* Variable discounts between 0% and 10% are applied to items where BBfS cannot determine exact discounts from suppliers.