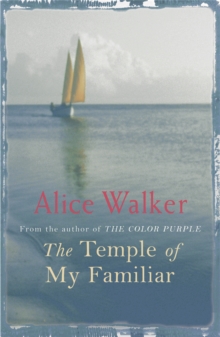 The temple of my familiar
0753819481 / 9780753819487
Stock expected by 16/04/2021
Reprint. Originally published: San Diego, Calif.: Harcourt Brace Jovanovich; London: Women's, 1989.
Alice Walker's first novel after the hugely successful The Color Purple, which sold over a million copies in the UK alone 'The richness of The Temple of my Familiar is amazing, overwhelming. A hundred themes and subjects spin through it, dozens of characters...they're like Dostoyevsky's characters, relentlessly raising the great moral questions and pushing one another toward self-knowledge, honesty, engagement' Ursula LeGuin 'The Temple of My Familiar is like a long dream. It has the magic, the freedom, the beauty and the horror of dreams' Isabel Allende We are very pleased to have acquired th
A visionary cast of characters weave together their past and present in a brilliantly intricate tapestry of tales.It is the story of the dispossessed and displaced, of peoples whose history is ancient and whose future is yet to come.
Here we meet Lissie, a woman of many pasts; Arveyda the great guitarist and his Latin American wife who has had to flee her homeland; Suwelo, the history teacher, and his former wife Fanny who has fallen in love with spirits.
Hovering tantalisingly above their stories are Miss Celie and Shug, the beloved characters from THE COLOUR PURPLE.
BIC: