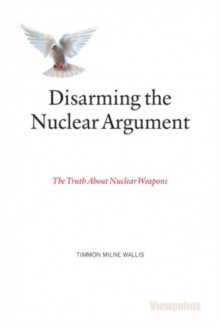 Disarming the nuclear argument : the truth about nuclear weapons (Third edition)
1912147173 / 9781912147175
The nine nuclear weapon states are extending their commitments to nuclear 'deterrence' well into the second half of this century, despite treaty obligations and an 'unequivocal undertaking' to disarm.
The us alone is expecting to spend up to $1 trillion (ie. $1,000,000,000,000) upgrading its nuclear weapons over the next 30 years.
With around 15,000 nuclear weapons stockpiled worldwide, the risk of one going off by accident or design is increasing every day.
Timmon Milne Wallis explores the arguments in favour of nuclear weapons with a critical eye, cutting through the rhetoric and obfuscation to get to the real truth about these weapons.
BIC: