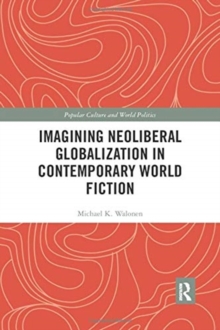 Imagining neoliberal globalization in contemporary world fiction
0367904217 / 9780367904210
Postgraduate, Research & Scholarly Learn More
Undergraduate
Reprint. Originally published: 2018.
We are in the midst of the third tectonic social transformation in human history.
Our current transition toward greater forms of transnational interconnection, consumption- and finance-driven rather than production-based capitalism, digital information and cultural flows, and the attendant large-scale social and ecological consequences of these are drastically remaking our world, cultural producers from across the globe are seeking to make sense of, and provide insights into, these complex changes.
Imagining Neoliberal Globalization in Contemporary World Fiction takes a broad cross-cultural approach to analyzing the literature of our increasingly transnationalized world system, considering how its key constituent features and local-level manifestations have been thematized and imaginatively seized upon by literary fiction produced from the perspective of the periphery of the capitalist world system.
Textual renderings of globalization are not simply second-order approximations of it, but constitutive elements of globalization that condition how it will be understood and responded to, and so coming to terms with the narrativizations of globalization is vital scholarly work, as, among other things, it allows us to see to what extent it is currently possible to imagine alternatives to globalization's more baleful aspects.
This work will be of interest to students and scholars across a range of areas including contemporary literary/cultural studies, globalization studies, international relations, and international political economy.
BIC:
DSBH Literary studies: from c 1900 -, DSK Literary studies: fiction, novelists & prose writers, JFFS Globalization